Rep. John K. Delaney, D-Md., introduced the Discharge Student Loans in Bankruptcy Act (H.R. 449).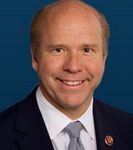 In its current state, the Bankruptcy Code's treatment of student loan debts places the Debtor and the Trustee in an awkward position.  Subject to certain very narrow exceptions, student loan obligations are legally non-dischargeable.  When a debt is non-dischargeable, it means that the debt will still be owed by the Debtor upon the completion of the bankruptcy case.  (Although the Debtor does receive temporary relief from collections while the bankruptcy case is pending due to the Automatic Stay imposed by the bankruptcy filing.)
Excepting certain types or classes of debts from dischargeability is nothing new to the bankruptcy code.  Debts related to domestic support obligations and recent tax debts are examples of obligations that the code renders non-dischargeable.
The unique characteristic of student loan non-dischargeability is that the bankruptcy code does not afford any mechanism by which to specially classify repayment of the debts in a Chapter 13 or Chapter 11 filing.  This spells trouble for Debtors who would like to service their student loan obligations while attempting to reorganize their finances using bankruptcy.  Debtors, the Trustees and the Courts are placed in a very awkward dance pertaining to student loans due to this odd nuance of the bankruptcy code.  This is just one of many reasons that student loan reform is sorely needed.